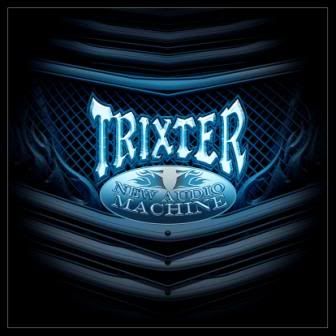 Frontiers Records recently announced the return of good-time rock n' rollers, TRIXTER; the band's first new album in 20 years, New Audio Machine, has been confirmed for an April 24th North American release date. 

Featuring the band's original lineup, New Audio Machine is produced and engineered by Chuck Alzakian and includes songwriting contributions by SKID ROW's Snake Sabo and Rachel Bolan and STYX' Glen Burtnik. 

Trixter frontman Pete Loran commented, "After all these years playing and recording with this band, I would say I am most proud of this record!" 

Lead guitarist Steve Brown added, "New Audio Machine is everything Trixter was and everything we are now. I can't wait for the world to hear it!" 




Trixter is: Pete Loran (lead vocals/rhythm guitar), Steve Brown (lead guitar/harmonica/backing vocals), P.J. Farley (bass/backing vocals) and Gus Scott (drums/percussion/backing vocals). 
Trixter New Audio Machine tracklisting: 

'Drag Me Down' 
'Get On It' 
'Dirty Love' 
'Machine' 
'Live For The Day' 
'Ride' 
'Physical Attraction' 
'Tattoos & Misery' 
'The Coolest Thing' 
'Save Your Soul' 
'Walk With A Stranger' 
'Heart Of Steel' (bonus acoustic track) 

Updates to follow.
Courtesy of www.bravewords.com