Frontiers Records has announced the release of Riot Avenue, the new album from Swedish hard rockers CRAZY LIXX, on April 20th in Europe and April 24th in North America. 

Self-produced, Riot Avenue finds Crazy Lixx in fine form with eleven sexy, hard-rocking new tracks on the their third studio release (the second for the Frontiers Records label). The first single, 'In The Night', can be exclusively streamed on Frontiers Records' web radio now. 

Formed in southern Sweden in 2002, Crazy Lixx were among the first bands to emerge in what has now become known as "The New Wave of Swedish Sleaze" alongside CRASHDÏET, HARDCORE SUPERSTAR, BABYLON BOMBS and VAINS OF JENNA. 

Crazy Lixx is Danny Rexon (vocals), Andy Dawson (guitars) and Edd Liam (guitars); Joel Cirera (drums) and Loke Rivano (bass) are also featured on Riot Avenue.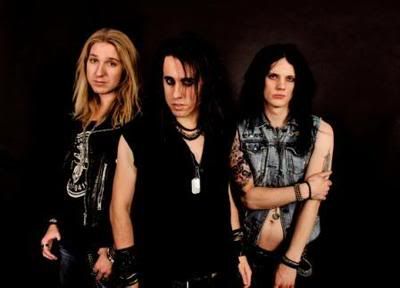 Riot Avenue tracklisting: 

'Whiskey Tango Foxtrot' 
 
'Young Blood' 
'Riot Avenue' 
 
'Fire It Up' 
'Downtown' 
'In The Night' 
 
'Church Of Rock' 
'Heatseeker' 
'Sweet, Bad & Beautiful' 
'Be Gone' 
'Only The Dead Know'
Courtesy of www.bravewords.com