The foundations for Queensrÿche began in the early 1980s with guitarist Michael Wilton and drummer Scott Rockenfield, members of a band called Cross+Fire. Before long they added guitarist Chris DeGarmo and bassist Eddie Jackson to their lineup, changed their name to The Mob, and recruited Geoff Tate to sing for them at a local rock festival. In 1981, they released a demo tape to include - "Queen of the Reich," "Nightrider," "Blinded" and "The Lady Wore Black." Under new management The Mob changed their name to Queensrÿche (reportedly inspired by the first song on their demo). As Tate later joked: "The umlaut over the 'y' has haunted us for years. We spent eleven years trying to explain how to pronounce it." The demo tape was widely circulated and received a glowing review in Kerrang! Magazine. That same year, the band signed to EMI who re-released the EP, Queensrÿche, to moderate success, peaking at #81 on the Billboard charts.
After the EP tour, Queensrÿche travelled to London to record their first full-length album. Released in September 1984, The Warning featured more progressive elements than the band's debut. It peaked at #61 on the Billboard album chart, a moderate commercial success. While none of the singles released from The Warning charted domestically, The band's first full-scale U.S. tour (in support of this album) was as the opening act for Kiss on their Animalize tour. Rage for Order, released in 1986, introduced a much more polished look and sound for Queensrÿche. The album featured keyboards as prominently as guitars, and the group adopted an image more closely associated with glam rock or glam metal than with heavy metal (of which glam metal was a subgenre). A video was filmed for the song "Gonna Get Close to You", originally recorded in 1984 by Dalbello. A song titled "Rage For Order" was written and demoed for the album, but it was not included on the final release. The main riff from this song was worked into an instrumental piece played during some shows on the tour in support of this album and eventually morphed into the track "Anarchy-X" on the "Operation: Mindcrime" album.
In 1988, Queensrÿche released Operation: Mindcrime, a narrative concept album that proved a massive critical and commercial success. The album's story revolved around a junkie who is brainwashed into performing assassinations for an underground movement; the junkie ("Nikki") is torn over his misplaced loyalty to the cause and his love of a reformed hooker-turned-nun ("Mary," vocals by Pamela Moore) who gets in the way. The band toured through much of 1988 and 1989 with several bands, including Def Leppard, Guns N' Roses and Metallica.
The release of Empire (1990) brought Queensrÿche, to the height of their commercial popularity, peaked at #7 and sold more than three million copies in the US, more than their previous four releases combined (it was also certified silver in the UK). The power ballad "Silent Lucidity," which featured an orchestra, became the band's first Top 10 single. While the band retained its socially conscious lyrics (touching on topics such as gun control and the environment), the arrangements on Empire were more straightforward than their previous efforts. The subsequent "Building Empires" tour was the first, full-fledged tour to feature Queensrÿche as a headlining act (the band had previously headlined a tour in Japan in support of "Operation: Mindcrime" and had headlined a handful of club and theater shows in the U.S. between 1984 and 1988). The group used their headlining status to perform Operation: Mindcrime in its entirety, as well as songs from Empire. The tour lasted 18 months, longer than any tour the band has undertaken before or since. The tour also included an MTV Unplugged appearance at Warner Hollywood Stdios in Los Angeles on April 27, 1992. After taking time off to deal with the tour's resulting burnout and other personal issues, the band released Promised Land in October 1994.
Queensrÿche released their sixth full-length studio album, Hear in the Now Frontier, in March 1997, to mixed critical and fan reception. The album debuted at #19 but quickly vanished from the charts. Compounding the disappointing sales of the album were issues that plagued the band on the subsequent tour. Less than one month into the Hear in the Now Frontier tour, Geoff Tate became seriously ill and the band was forced to cancel concert dates for the first time. The band played a handful of December shows in South America due to contractual obligations, and it was during this time that founding member Chris DeGarmo announced he was leaving Queensrÿche.
DeGarmo was replaced by guitarist and producer Kelly Gray. Gray's connections with Queensrÿche went back to the early '80s, when he was the guitarist for Myth, Geoff Tate's previous band. Queensrÿche's first album with Gray was 1999's Q2K.It was also the first album for their new label, Atlantic Records. After the release of a greatest hits collection in 2000. Queensryche embarked on aother tour, this time in support of Iron Maiden. Unhappy with the lack of support they felt they received from Atlantic, Queensrÿche moved to Sanctuary Records in 2001. The shows were recorded and released in September 2001 as Live Evolution, the band's second live album. Kelly Gray departed Queensrÿche soon after.
The band entered the studio as a quartet in the spring of 2003 to record their eighth full-length album. In July, Queensrÿche released their first and only album of new material on the Sanctuary label, Tribe. Kelly Gray's official replacement turned out to be Mike Stone, who accompanied the band on the Tribe tour as second guitarist to Michael Wilton's lead. A live album and DVD were recorded during this tour - The Art of Live - including two covers performed with Dream Theater.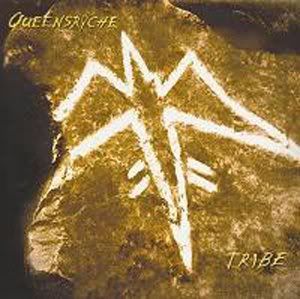 In July 2004, Queensrÿche announced their plans to record a follow-up to 1988's Operation: Mindcrime.Operation: Mindcrime II was released internationally on 31 March 2006, and is said to answer some of the questions posed by the first Mindcrime album. The album was Queensrÿche's first for their new label, Rhino Entertainment, to which they signed in 2005.
On 9 August 2007, the band announced that they would release a new greatest hits album, entitled Sign of the Times. The album was released on 28 August, 2007.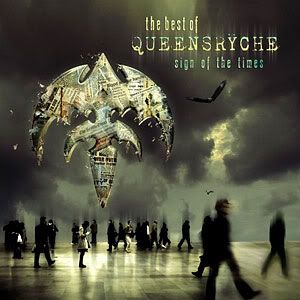 On February 3, 2009 Mike Stone announced his departure from Queensryche to focus on his side-project. Michael Wilton recorded all the guitar parts on American Soldier. Parker Lundgren, who played for Tate during his solo tour, will be replacing Stone for their 2009 tour.
AMERICAN SOLDIER
American Soldier is more than a concept album; it is a statement of mission, a revelation of purpose, and a march for understanding. One thing that it is not is political. "People have a tendency to misconstrue the difference between political and social issues. This record is not political at all," affirms Tate. "It's very much a statement of the soldiers; it's where they are at and what they have experienced. I hope the album, as a whole, is a statement that can get them talking to each other and begin that process of connecting that needs to happen between people."
To make that statement, Tate interviewed dozens of enlistees and veterans, the oldest having served in World War II and the youngest still in active duty in Iraq, with every American war in between represented. For an artist accustomed to writing from personal experiences, the lyrical process for American Soldier proved an invigorating challenge. "This was one of the more challenging records for me to write, lyrically, because I am not involved in the songs. It is not about me, and it's not about how I feel. It is me interpreting stories from the perspectives of the soldiers and putting their words into lyric form, retelling the story in the most honest way that I could."
DISCOGRAPHY
QUEENSRYCHE EP
THE WARNING
RAGE FOR ORDER
OPERATION MINDCRIME
EMPIRE MAXI – CD - EP
EMPIRE
OPERATION LIVECRIME - Live
PROMISED LAND
HEAR IN THE NOW FRONTIER
Q2K
GREATEST HITS - Compilation
LIVE EVOLUTION – Live
TRIBE
CLASSIC MASTERS – compilation
REVOLUTION CALLING (Box Set)
THE ART OF LIVE - Live
FACE TO FACE (Geoff Tate) - Compilation
OPERATION MINDCRIME II
ESSENTIAL – compilation
OPERATION MINDCRIME (Deluxe Edition) - Box
TAKE COVER
MINDCRIME AT THE MOORE - Live
SIGN OF THE TIMES – BEST OF – Compilation
AMERICAN SOLDIER
TOUR
Welcome home boys.....
09/02/09 Queensryche in Monroe, WA Evergreen State Fair US
Time: 7:00pm.
09/25/09 Queensryche in Berkeley, CA Greek Theatre US
Time: 7:00pm. With Chickenfoot
09/26/09 Queensryche in Valley Center, CA Harrah's Rincon Open Sky Theater US Time: 7:00pm. With Chickenfoot
09/27/09 Queensryche in Universal City, CA Gibson Amphitheatre US
Time: 8:00pm. With Chickenfoot
10/15/09 Queensryche in Louisville, KY Coyotes US
Time: 8:00pm.
10/16/09 Queensryche in Montgomery, AL Montgomery Perf. Arts Centre US
Time: 7:30pm.
10/17/09 Queensryche in Pensacola, FL Saenger Theatre US
Time: 8:00pm.
10/18/09 Queensryche in Asheville, NC The Orange Peel US
Time: 8:00pm.
10/20/09 Queensryche in Charlotte, NC The Fillmore US
Time: 8:00pm.
10/21/09 Queensryche in Raleigh, NC Lincoln Theater US
Time: 8:00pm.
10/22/09 Queensryche in Philadelphia, PA Theatre of the Living Arts US
Time: 9:00pm.
10/23/09 Queensryche in Norfolk, VA The Norva US
Time: 8:00pm.
10/24/09 Queensryche in Englewood, NJ Bergen Performing Arts Center US
Time: 8:00pm.
10/25/09 Queensryche in Westbury, NY Capital One Bank Theater US
Time: 8:00pm
10/27/09 Queensryche in Covington, KY Madison Theater US
Time: 8:00pm.
10/28/09 Queensryche in Columbus, OH Newport Music Hall US
Time: 8:00pm.
10/29/09 Queensryche in Indianapolis, IN The Vogue US
Time: 9:30pm.
10/30/09 Queensryche in Ft. Wayne, IN Pierres US
Time: 8:00pm.
10/31/09 Queensryche in St. Louis, MO The Pageant US
Time: 8:00pm. I'M GONNA BE THERE!!!!
11/01/09 Queensryche in Joliet, IL Rialto Square Theatre US
Time: 7:00pm
11/02/09 Queensryche in Fargo, ND The Venue US
Time: 8:00pm.
11/04/09 Queensryche in Missoula, MT Wilma Theater US
Time: 8:00pm.
11/05/09 Queensryche in Spokane, WA Knitting Factory US
Time: 8:00pm.
11/06/09 Queensryche in Boise, ID Knitting Factory US
Time: 8:00pm.
11/07/09 Queensryche in Stateline, NV Harrah's Lake Tahoe US
Time: 8:00pm.
11/10/09 Queensryche in Houma, LA City Club US
Time: 8:00pm.
11/11/09 Queensryche in Nashville, TN The Cannery US
Time: 8:00pm.
11/12/09 Queensryche in Atlanta, GA Masquerade US
Time: 8:00pm.
11/13/09 Queensryche in Jacksonville, FL Plush US
Time: 8:00pm.
11/14/09 Queensryche in Ft Lauderdale, FL Revolution Live US
Time: 7:00pm.
11/15/09 - 11/20/09 Queensryche in Fort Lauderdale, FL ShipRocked US
12/05/09 Queensryche in Prestatyn, North Wales Hard
GET SHIPROCKED